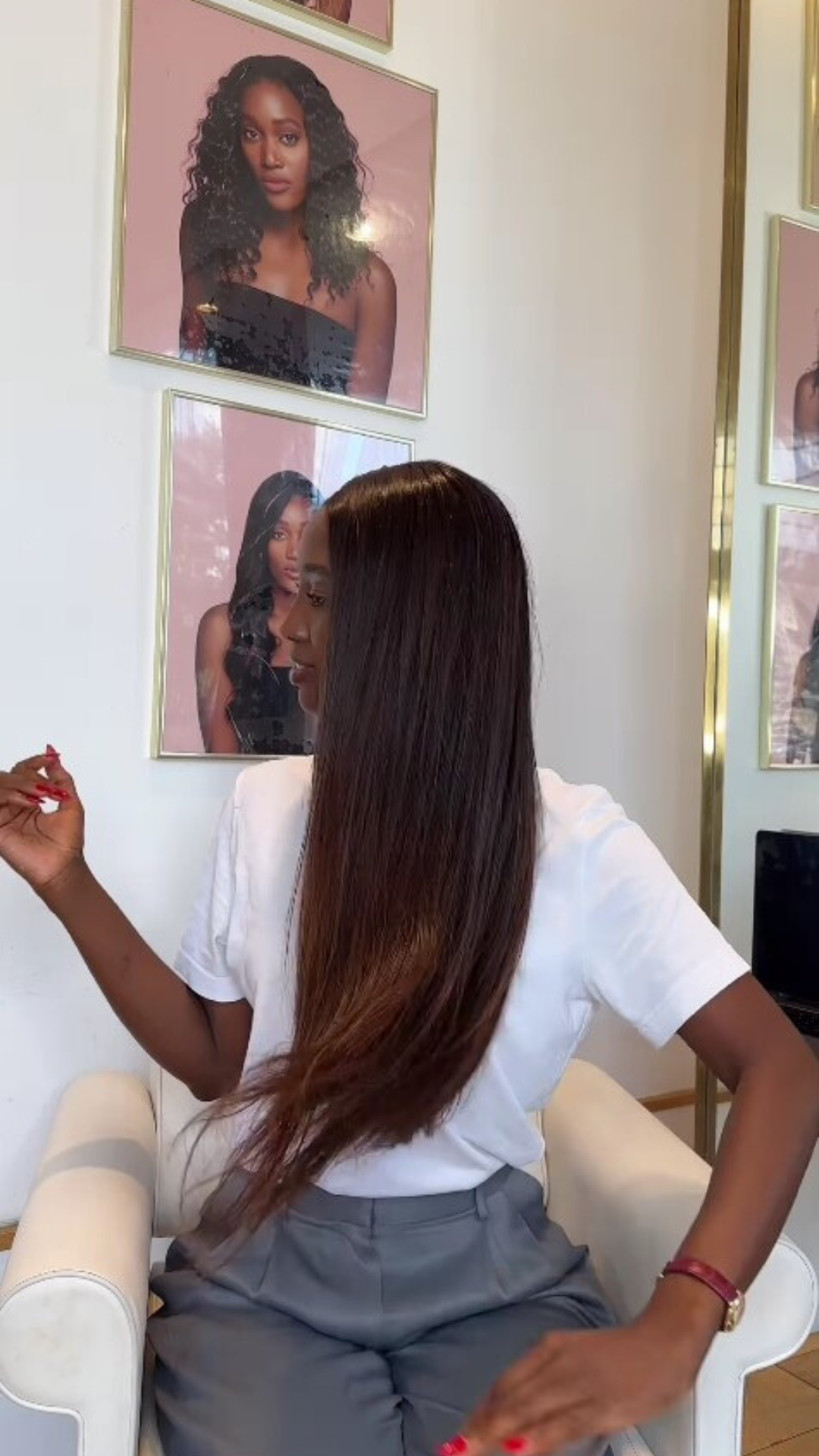 Your Ultimate Guide to Lace Closure Sew Ins
If you're diving deep into the world of hair and protective styling, you've probably stumbled upon the age-old wonder – the Lace Closure Sew-in! Before wigs and lace fronts began stealing the spotlight, this traditional yet fabulous style reigned supreme. If you're a transitioning diva or a natural beauty looking for that seamless blend, you've found your match. Here's all the tea on closure sew-ins!
How Long Can You Flaunt It?
💁‍♀️
So, let's talk lifespan. Good maintenance at home and premium hair quality is key. Treat your sew-in like your own hair and you could be flaunting it for 6 to 12 weeks!

Be picky about your extensions! Real human hair outlasts synthetic and blended types any day. Also, not all human hair extensions are created equal. But also, remember - every hairstylist has their magic touch, and your hair growth rate can affect how long your install will last.

Daily life activities play a role too! So, if you're a fitness fanatic, love your swimming, or lead an adventurous lifestyle, these factors can influence how long your sew-in stays fabulous.
Decoding the lace Closure Sew-In
It's more than just a style; it's an art.
Imagine your natural hair neatly cornrowed, providing a solid foundation. On this base, your weave gets sewn in. The cherry on top?
The closure. 
It seals the deal by protecting your natural hair and offering that perfect parting - side or middle, you choose!
A closure is perfect if you do not want any of your natural hair left out.
Hair Choices: So Many, Yet So Personal!
Origin Matters - While synthetic or lower-quality human hair might save you a few pounds, virgin human hair is a priceless investment. It not only lasts longer but moves and feels more natural.

Texture Talk - For our Afro-Caribbean beauties, Indonesian hair is ideal. If you're seeking a texture that matches your own natural hair, this is your best choice.

Length Love - Choose a length that will work with your lifestyle.

Colour - We provide hair extensions in their natural colour but we also offer a colouring service, so we can add colour to your bundles before fitting.
Loving Your Closure: TLC Tips
Be Gentle - While it may feel like your scalp, it's not. Avoid hard brushing or tugging. Protect that closure like it's a precious gem.

Brush Wisely - Starting from the bottom and working your way up reduces hair stress.

Product Savvy - Stay clear of products laden with alcohols or parabens. And don't drown your hair in heavy products.

Night-time Care - Tying your hair down at night keeps it from tangling. And always ensure it's dry before hitting the pillow.
How Many Bundles Will You Need?
It really depends on the volume you want to achieve. And remember that you will also be wearing a lace closure.
Usually, two bundles with a lace closure will be enough. If you want to go for a fuller look, add in a third bundle, but we do not recommend more as we still care
about the integrity of your hair. Too much tension may cause breakage.

If you're shopping for high-quality bundles, do give Mimi Hair Couture lace closure and hair bundles a peek!
Until then,
Bisou,
Mimi.
The Sew In Weave & Style service
To book your "sew-in weave and style" with us (applies to lace closure sew ins too), click below.
LACE CLOSURE SEW IN: WATCH THE REEL
LACE CLOSURE WEAVE EDITION: WE RECOMMEND
Did you know you can use Dry Shampoo on your wig in between washes? 
We recommend this combo!
CURATED BLOGS FOR YOU