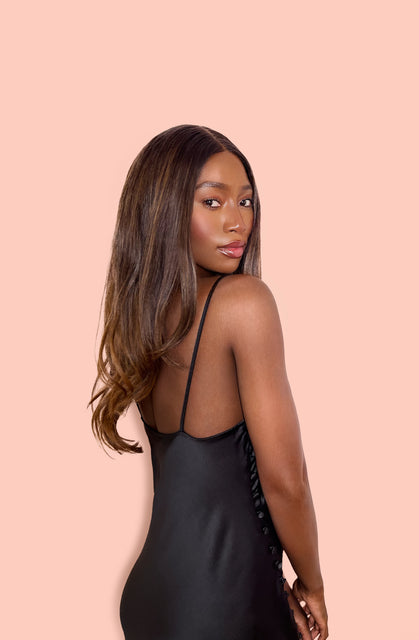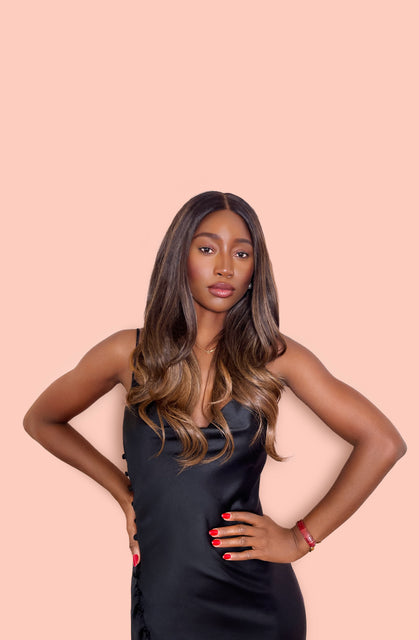 The Timeless Mina Wig

Easy Returns
FREE 30 DAY RETURNS
Delivery Information
Custom Orders Only: Due to the bespoke nature of our products it may take up to 3 business days to prepare your order for dispatch.
Estimated delivery after dispatch for UK orders is 5 -7 days.
International: We deliver world wide. To some countries the lead time might be a little longer.
For collection orders please pick up from our salon at: 16 Needham Road, London, W11 2RP.
About our Hair


Mina is timelessly beautiful. She is crafted from the rarest Indonesian hair and styled with rich, multi-tonal highlights of chocolate brown to tastefully warm your complexion.  


This luxury human hair wig is made bespoke and can be presented with a 5x5 inch premium lace closure or a full lace closure. Both have been perfectly crafted to produce an almost invisible hairline. 
How to care


- To keep Mina looking her best, use a water-based serum daily


- Store in a silk bag or on a wig stand when not in use


- Make sure you get her washed every 3 weeks by a professional. (We offer the service at our boutique).





Details
It's the time, passion and expertise which go into crafting our exquisite Timeless Collection wigs that make them a wise investment, designed to last more than 5 years when maintained correctly.


The highly-skilled artisans who carefully craft our wigs are experts in their fields with lifetimes of experience. The healthy human hair we use is hand-selected by Mimi to ensure it's of the highest standard. We work closely with a small family-run business based in an Indonesia village. This team are incredibly selective with who they choose to work with, resulting in the rarest most luxurious hair for you.