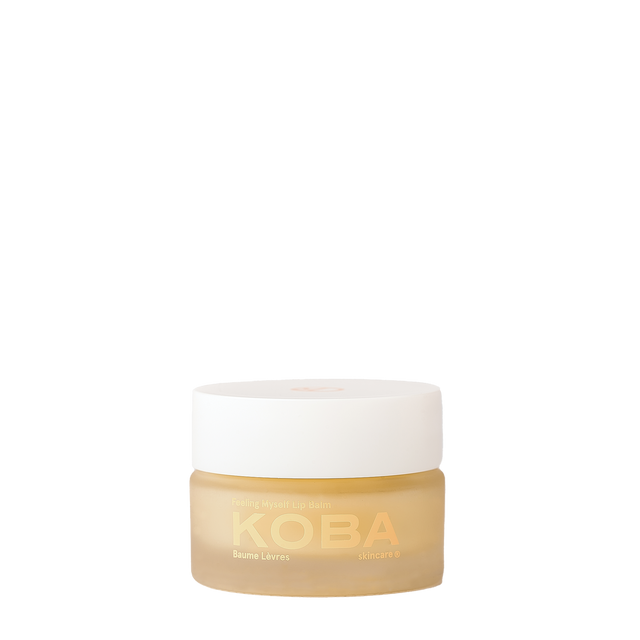 Feeling Myself Lip Balm

Easy Returns
FREE 30 DAY RETURNS
Delivery Information
Custom Orders Only: Due to the bespoke nature of our products it may take up to 3 business days to prepare your order for dispatch.
Estimated delivery after dispatch for UK orders is 5 -7 days.
International: We deliver world wide. To some countries the lead time might be a little longer.
For collection orders please pick up from our salon at: 16 Needham Road, London, W11 2RP.
Get the perfect pout all year around with this luxurious, multi-tasking lip balm that intensely nourishes, softens, and comforts to keep lips hydrated, smooth, plump and vibrant with a subtle shimmer. A soothing blend for irritated and parched lips, powered by safou oil, forms a natural barrier to shield the lips from extreme and changing weather and seal in moisture. This cold-press formula is easy to apply, with a non-sticky texture that melts into chapped lips leaving them feeling conditioned and soft.
Containing a gentle exfoliator to remove dead skin and repair very dry and damaged lips. Lips are enlivened with the zesty and woody notes of our signature scent.
Skin Type:
Normal / Dry / Chapped Lips
Benefits:
Softens, Exfoliates, Hydrates, Protects, Comforts, Conditions, Smoothes, Shimmers
Ingredients

:
99.9% Natural Ingredients, Safou Oil, Sweet Almond Oil, Sunflower Oil, Shea Butter.