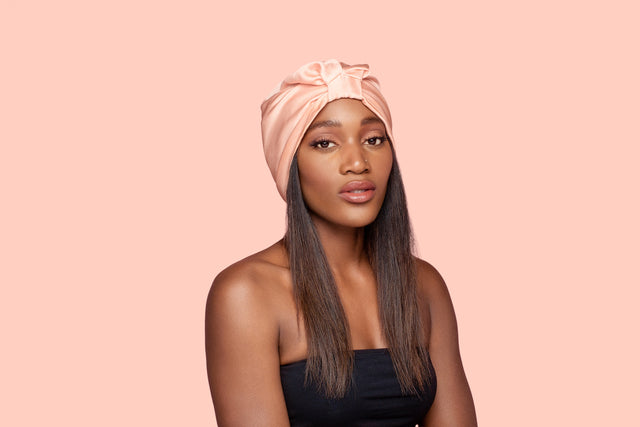 The Silk Bonnet

Easy Returns
FREE 30 DAY RETURNS
Delivery Information
Delivery information:
Estimated delivery after dispatch for UK orders is 5 -7 days.
International: We deliver world wide. To some countries the lead time might be a little longer.
For collection orders please pick up from our salon at: 16 Needham Road, London, W11 2RP.
About our Silk Bonnet

Our silk bonnet has been personally designed by Mimi to exude elegance and ease. From the bonnets decadent folds to its Antoinette shade of pink and opulently soft silk.  It not only looks stylish but will also protect your natural hair at night and give transformative results over time. 



How to care


- Fill a clean sink or small tub with lukewarm water and a small amount of delicate-friendly liquid detergent.
- Lightly agitate for three to five minutes and rinse well. After rinsing, gently squeeze out excess water.
- Never twist or wring out silk garments; doing so can damage the fabric. Lay wet silk clothing flat onto a clean, absorbent towel and roll it up in the towel to rid excess moisture.
- Unroll and repeat using a second dry towel, then lay flat on a drying rack or dry towel.
Details
All Mimi et Mina pieces are ethically-sourced and bear a hallmark of quality, accountability, longevity and provenance.