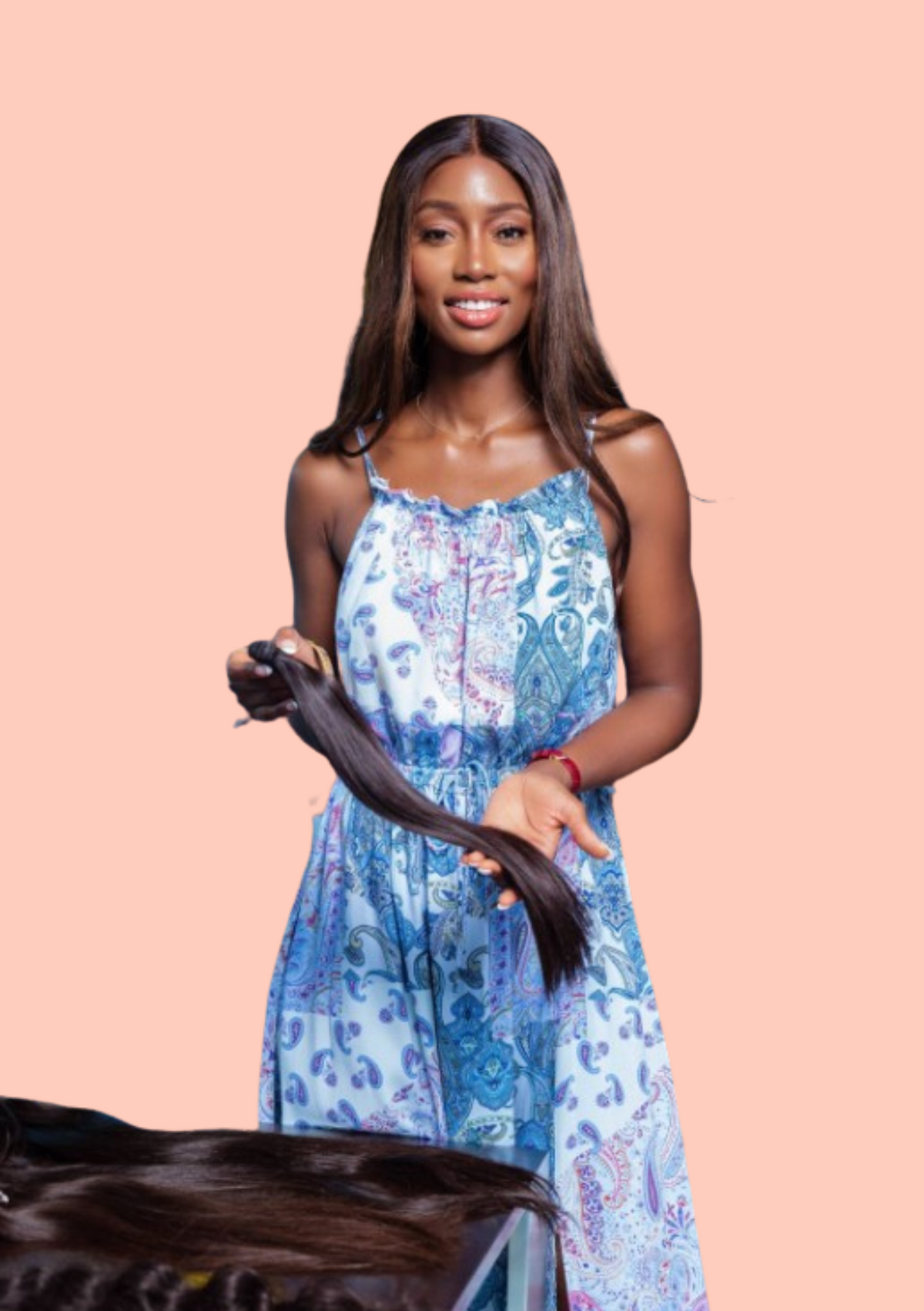 Why Luxury Hair Extensions are Worth the Investment
Have you ever wondered if you really get what you pay for when it comes to hair extensions? 
As you've most likely noticed, there are so many  options out there. From man-made fibers to the highest quality human hair, from "cheap" to expensive, it can be a struggle to know which ones are worth your time and money. So let's do a deep dive in what high-end hair extensions can provide you.
First of all, let's talk about the hair itself. Luxury hair extensions are made from 100% human hair with no fiber mix whatsoever, which means they look and feel just like your own natural hair. They can be colored, heat-styled, and washed just like your natural hair, so you can achieve any look you want. And because they're made from real hair, they'll blend seamlessly with your natural hair, so no one will be able to tell you're wearing extensions.
Some brands use blended fibers without including any real human hair. Generally, these fibers are made of fine plastic material manufactured to look exactly like natural hair. You will not find any of this in Mimi et Mina Hair Couture extensions.
Next, let's talk about the quality of the hair. Luxury hair extensions are made from high-quality healthy hair that's been carefully selected and gently processed. They're also cuticle-aligned, which means the cuticles are all facing the same direction. This is important because it helps to prevent tangling and matting, so your extensions will stay smooth and silky for longer. Have you ever had extensions where they bunch up at the nape and you cannot detangle them, otherwise known as "the nest"? Most likely they were not cuticle aligned, but were sold as "aligned".
Another advantage of luxury hair extensions is that they last longer. Because they're made from high-quality healthy hair and are cuticle-aligned, they're less likely to experience shedding and breakage. This means you can wear them for longer periods of time without needing to replace them as often.
When it comes to hair care, luxury hair extensions require the same care as your natural hair. We recommend using salon-quality hair care products specifically 
formulated for afro hair to ensure that your extensions stay healthy and beautiful. We have a wide range of afro hair products and luxury hair care brands in our salon, to provide the best hair care for your hair extensions.
We recommend the Nguvu hair care set: https://www.mimietmina.com/collections/black-owned-hair-care/products/nguvu-hair-care-set
In conclusion, not all hair extensions are equal. A seemingly more affordable brand might end up costing you more in the long run as you have to replace your extensions more often. To view our ranges of extensions, please visit: https://www.mimietmina.com/collections/indonesian-hair