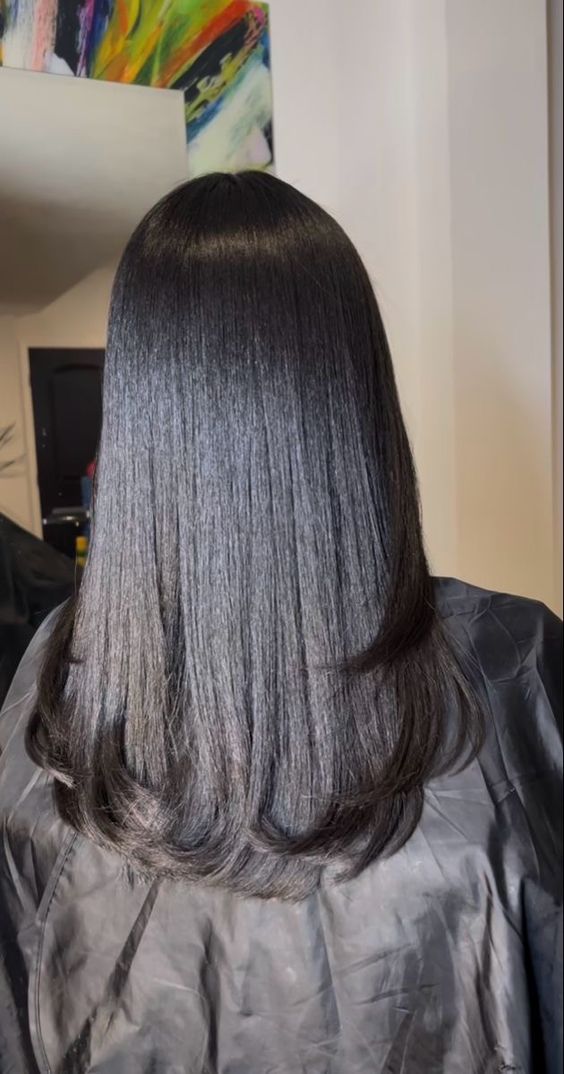 LA Weave Hair Extensions: The Glam' Without the Dam(age)
Hello beautiful souls!
With the ever-evolving world of hair extensions, it's easy to get lost in the myriad of options available. Today, we're diving deep into the LA Weave method, a favorite among many for its natural look and ease of installation. 
But the burning questions remain: Does the LA Weave damage hair? And how long can you safely rock this style? Let's unravel these mysteries together!
Does the LA Weave Damage Hair?
The good news is, when done correctly, the LA Weave method is one of the least damaging hair extension techniques. Unlike some methods that involve glue or heat, the LA Weave relies on anchor points placed throughout your hair and wefts, ensuring minimal tension on your natural hair. However, like all extensions, it's crucial to have them installed by a professional. This brings us to our next point...
How Long Can You Safely Keep Them In?
For optimal hair health and to keep that fresh, just-left-the-salon look, we recommend keeping your LA Weave extensions in for no longer than 8-10 weeks. Regular maintenance and check-ins with your stylist will ensure your natural hair remains healthy and vibrant.
Product Recommendations for LA Weave Extensions:
To keep your LA Weave looking its absolute best, we've curated a list of must-have products:
Liz Earle Botanical Shine Shampoo

: Enriched with natural ingredients, Shea Butter, and Vitamin E antioxidant, this shampoo promises not only cleanliness but also a radiant shine. Find it 

here

.
Ouai Smooth Shampoo

: Known for leaving hair feeling soft with an aromatic soft lather, this shampoo is a must-have for those looking to maintain the smoothness of their extensions. Check it out 

here

.
Kérastase Bain Fluidealiste

: Perfect for those with wavy and curly hair extensions, ensuring that the waves and curls remain intact and vibrant. Grab yours 

here

.
Flash Sale Alert!
Our own Indonesian hair bundles are perfect for an LA Weave install. And guess what? 
They're currently 25% off until the end of the month! Shop now and don't miss out.
Tips to Keep Your LA Weave Fresh Every Day:
Use a wide-tooth comb to detangle, starting from the tips and working your way up.

Invest in a high-quality, sulfate-free shampoo and conditioner.

Avoid excessive heat styling. If you must, always use a heat protectant.
Here is a testimonial from our happy client:
"After a disastrous appointment at another salon that left my hair broken and much shorter than I wanted, I was devastated. That's when I discovered Mimi et Mina and the LA Weave method. Not only did they restore my confidence, but I also got the length and volume I'd always dreamed of. I'm now a loyal client and can't recommend them enough!" - Sophia
In Conclusion...
The LA Weave method is a game-changer for those looking to enhance their locks without compromising their hair's health. With the right care and products, you can flaunt your extensions with confidence and elegance.
Remember, beauty is inclusive, and everyone deserves to feel fabulous. So, whether you're looking to transform after a hair mishap or just craving a change, Mimi et Mina is here for you.
Bisous,
Mimi
OUR RECOMMENDATIONS