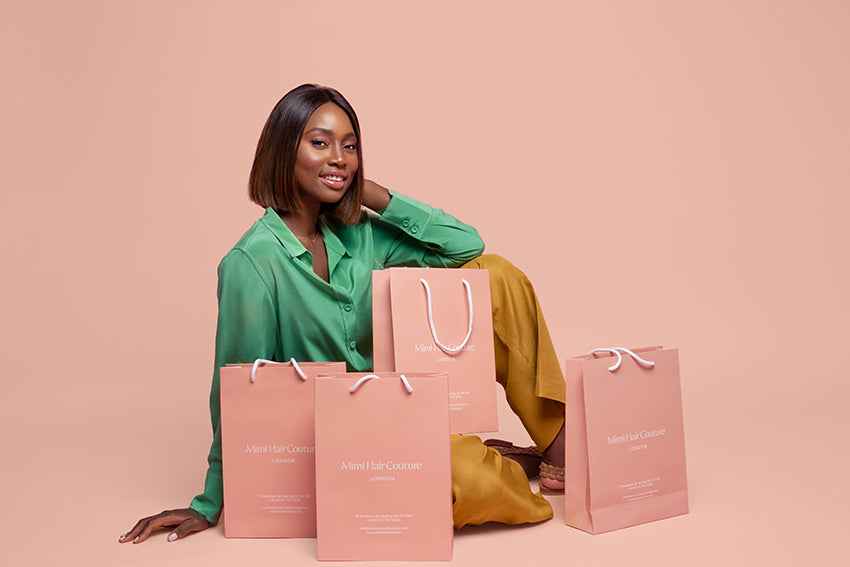 Hair Accessories to take your hairstyle to another level


Hello Beautiful,
Tired of the same old hair styling routine? Maybe it's time to add a little spice and try out some fabulous hair accessories! Not only do they add a unique touch of style to your look, but they also help to protect your precious locks from damage.
We've put together a list of 5 must-have hair accessories for afro hair that will have you looking and feeling amazing! Get ready to rock these cute and trendy accessories with confidence!
HEADWRAPS: 
Headwraps are a simple yet stylish way to add a pop of colour and pattern to your hair. You can choose from different styles, from knotted to embellished to stretchy headbands that are perfect for a bad hair day. Some great options include:
This headwrap is made with a metallic champagne-coloured fabric that catches the light beautifully. It is designed to fit comfortably on the head and can be tied in a variety of ways to create different looks.
The head wrap is made of high-quality ribbed fabric that is soft, stretchy, and breathable. The head wrap can be tied in a variety of ways to create different looks, and it is designed to fit comfortably on the head without slipping.
HAIR CLIPS:
These slides are perfect for adding a touch of glamour and sophistication to any hairstyle. The slides are made with high-quality materials and are designed to hold hair securely in place without causing damage.
SCRUNCHIES: 
Scrunchies are a retro hair accessory that has made a comeback in recent years. They are gentle on your hair and can be used to create various hairstyles, from messy buns to ponytails. Here are two scrunchies that I love:
Made from a soft, high-quality fabric, this scrunchie is gentle on curls and helps to reduce frizz while adding volume and definition to your hair. This scrunchie is also great for protecting your hair from breakage and damage caused by traditional hair ties.
This scrunchie is made with silk, which helps to reduce friction and prevent hair breakage. It is designed to hold your hair securely in place, while adding a touch of colour and personality to your hairstyle.
TURBANS: 
Turbans are a stylish and practical way to protect your hair and add some flair to your look. 
Turbans are perfect for experimenting with your personal expression. Great for those who want to try head wrapping for the first time, those who conceal their hair for the sake of modesty, or for those days when styling needs to be quick and easy.
BONNET: 
We cannot forget that your hair needs protection at night!
We recommend The Silk Bonnet by Mimi et Mina. It is the perfect solution for protecting your hair while you sleep. Made from high-quality silk, this bonnet helps to reduce friction and prevent damage to your hair while you toss and turn.
So there you have it: cute hair accessories for afro hair that you can rock with confidence!
Whether you're going for a casual or elegant look, these accessories will help you stand out and express your unique style.
Happy accessorizing!
Bisou,
Mimi