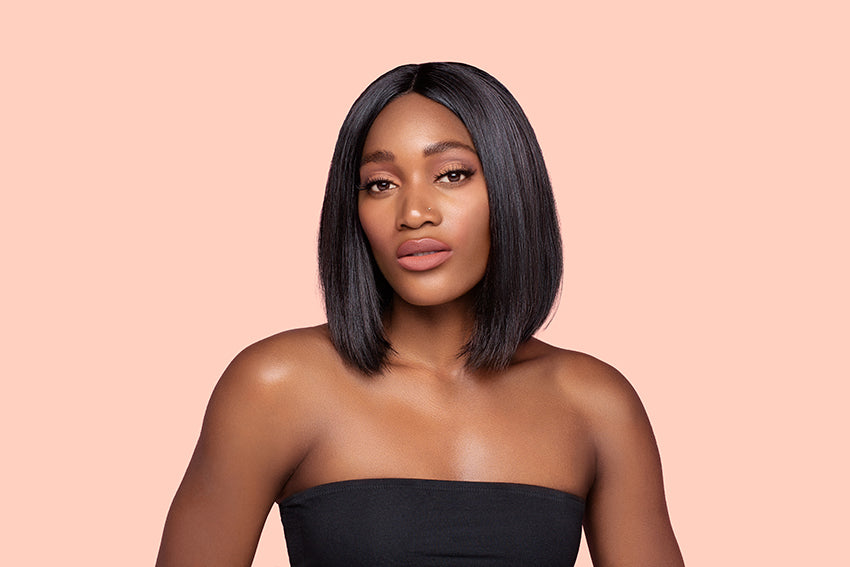 Get Ready to Feel Radiant this Valentine's Day!
Get Ready to Feel Radiant this Valentine's Day!
February is a wonderful time of year, not only because it's my birthday month but also because it's all about spreading love and affection! Let's take a little time to treat ourselves and make this month extra special.
And for those of us who are single, Valentine's Day is a great opportunity to celebrate with friends, maybe even by watching a movie or going out for a night on the town.
"Notting Hill" is hands down one of the most romantic movies ever made. I just can't get enough of it! That's partly why I opened up my Afro Hair Salon in the heart of Notting Hill, where I offer amazing hair extensions and afro hair treatments to the beautiful women of our community.
Because love starts with loving ourselves, why not book a hair appointment and get ready to feel fabulous this Valentine's Day? To book with one of our stylists, click here.
OUR RECOMMENDATION:
Meet Mimi - Our Best Seller for a Reason!
Mimi is the go-to choice for those who want to feel effortlessly glamorous. She's a real head-turner and with her unbeatable quality, you can wear her every day for years to come. Or, save her for those extra special moments - her gorgeous curls pair perfectly with an elegant evening gown. Either way, Mimi is a must-have for every glam gal!"
Say Hello to Nicole - Your Next Go-To Style All Year Round!
With her gorgeous shade of brown, she perfectly complements sun-kissed skin. And those waves? Perfect for lounging by the infinity pool or strolling hand in hand on these cold winter days. Trust us, Nicole is a must-have in your hair accessory collection!
We are so pleased to announce we have now released the Timeless Valentine Wig in "Winter colour". Check out the pictures below:
GET 15% OFF WITH THE CODE VALENTINE UNTIL FEBRUARY 14TH
To buy your Valentines wig now, click here.
If you're not a subscriber yet, join our newsletter today to unlock your discount code and plenty other perks:  https://bit.ly/mimietmina