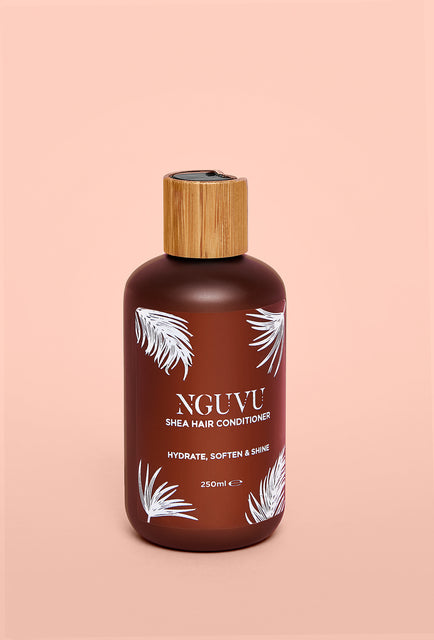 Nguvu Shea Hair Conditioner

Easy Returns
FREE 30 DAY RETURNS
Delivery Information
Delivery information:
Estimated delivery after dispatch for UK orders is 5 -7 days.
International: We deliver world wide. To some countries the lead time might be a little longer.
For collection orders please pick up from our salon at: 16 Needham Road, London, W11 2RP.
Hydrate, Soften & Shine
Wash day keeps getting better! Use our shea conditioner made with pure shea butter post-shampoo, to give your follicles the hydration it deserves, while serving as a moisturiser to keep your hair from feeling dry and tangled. Your hair is guaranteed a nourishing feel, a softer texture, and a beautiful shine.
Ingredients: Shea butter, coconut oil, e_wax and peppermint