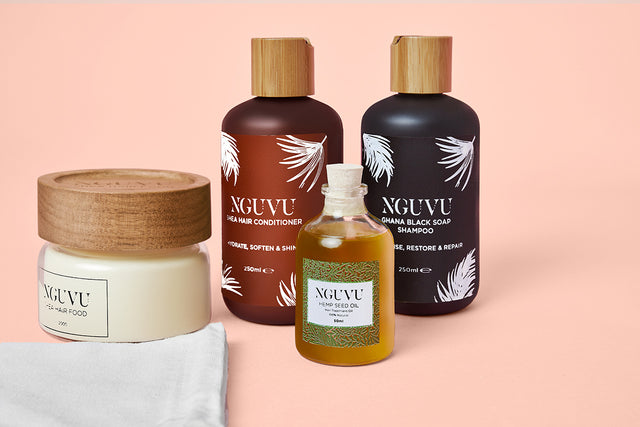 NGUVU HAIR CARE SET

Easy Returns
FREE 30 DAY RETURNS
Delivery Information
Delivery information:
Estimated delivery after dispatch for UK orders is 5 -7 days.
International: We deliver world wide. To some countries the lead time might be a little longer.
For collection orders please pick up from our salon at: 16 Needham Road, London, W11 2RP.
Wash day made easy with carefully selected natural hair care products.
100% natural, vegan-friendly, recyclable, cold-pressed, Made in Ghana.