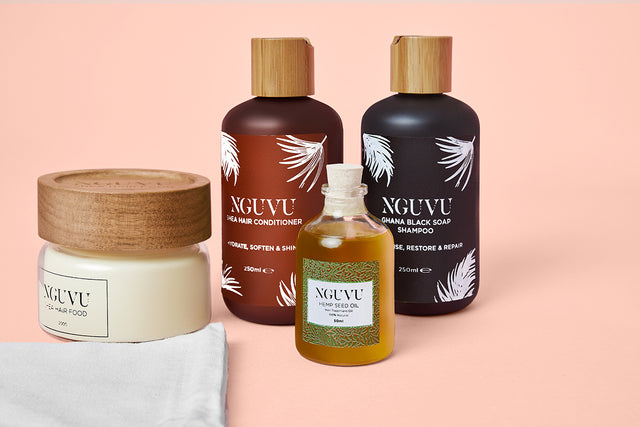 Nguvu Ghana Black Soap

Easy Returns
FREE 30 DAY RETURNS
Delivery Information
Delivery information:
Estimated delivery after dispatch for UK orders is 5 -7 days.
International: We deliver world wide. To some countries the lead time might be a little longer.
For collection orders please pick up from our salon at: 16 Needham Road, London, W11 2RP.
Moisturise, Restore & Repair 
Wash day could not be more exciting! Say no to split ends and stunted growth.  Our Moisturise, Restore & Repair shampoo is the kind of hair therapy your scalp needs on a regular basis. With carefully selected oils that will combat dandruff and dry scalps while locking in moisture and smoothing itchy areas, your hair is guaranteed to look, feel and smell its very best.
100% natural, vegan-friendly, recyclable, handcrafted with love, Made in Ghana