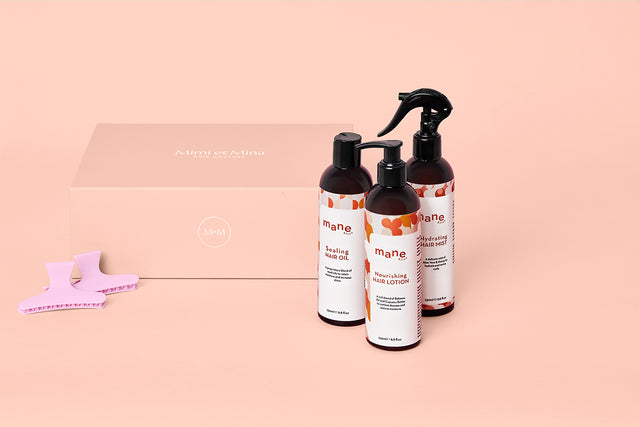 MANE BLISS HAIR CARE SET

Easy Returns
FREE 30 DAY RETURNS
Delivery Information
Delivery information:
Estimated delivery after dispatch for UK orders is 5 -7 days.
International: We deliver world wide. To some countries the lead time might be a little longer.
For collection orders please pick up from our salon at: 16 Needham Road, London, W11 2RP.
The Moisture Set delivers moisture to your kinks, curls and coils so you can keep dry hair at bay! Whether you use the LCO or LOC methods this set contains a product for each step.
The Moisture Surge Set contains:


Hydrating Hair Mist (250ml) — A delicate mist of Aloe Vera & Honey to hydrate and revive curls. 


Nourishing Hair Lotion (250ml) — A moisturising hair lotion blended with Babassu Oil and Cupuacu Butter to combat dryness and restore moisture. 


Sealing Hair Oil (250ml) — A blend of Amazonian seed oils which penetrate the hair shaft to retain moisture and increase shine.