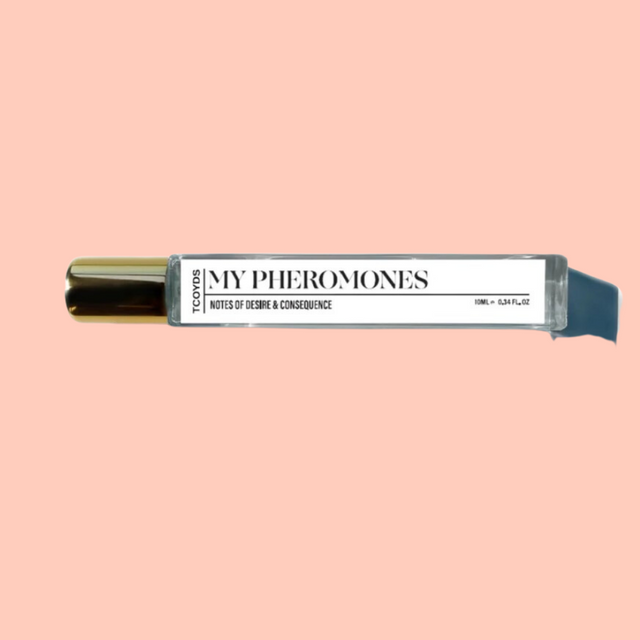 My Pheromones perfume oil

Easy Returns
FREE 30 DAY RETURNS
Delivery Information
Custom Orders Only: Due to the bespoke nature of our products it may take up to 3 business days to prepare your order for dispatch.
Estimated delivery after dispatch for UK orders is 5 -7 days.
International: We deliver world wide. To some countries the lead time might be a little longer.
For collection orders please pick up from our salon at: 16 Needham Road, London, W11 2RP.
MY PHEROMONES
As your natural pheromones prance around the atmosphere without you even realizing their potential, here comes this blend of ammunition to add to your body. Bold musk, the essence of leather, Indian & Cambodian Oudh, and amber, permeate the senses as you carry this blend knowing all too well you'll leave someone discombobulated.

NOTES 


ESSENCE OF LEATHER, MUSK AND AMBER, WITH RICH CAMBODIAN & INDIAN OUD & WOOD
INGREDIENTS 
Alpha Isomethyl Ionone, Amyl Cinnamal, Anise Alcohol
Benzyl Cinnamate, Citral, Evernia Furfuracea (Treemoss) Extract, Linalool, Indian Oud, Cambodian Oud, Geraniol

If signs of irritation occur, discontinue use immediately.
If irritation continues contact a doctor. 
Keep out of reach of children.
Store at room temperature and keep the bottle out of direct sunlight to maintain its strength. 
For external use only 
10ML ℮ 0.34 fl.oz.