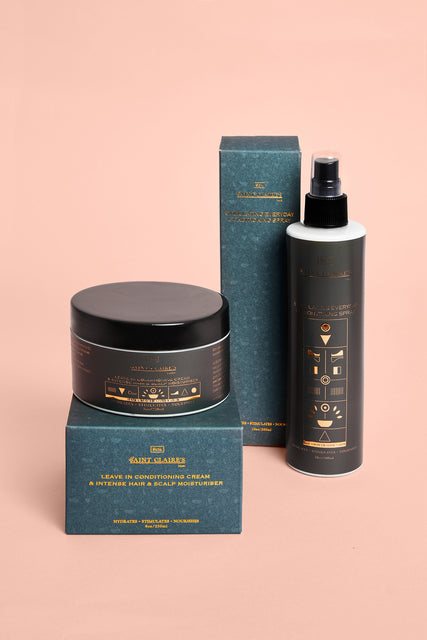 ST CLAIRE'S HAIR CARE SET

Easy Returns
FREE 30 DAY RETURNS
Delivery Information
Delivery information:
Estimated delivery after dispatch for UK orders is 5 -7 days.
International: We deliver world wide. To some countries the lead time might be a little longer.
For collection orders please pick up from our salon at: 16 Needham Road, London, W11 2RP.
 Developed using specially selected herbs and refined to create a potent hair growth stimulant and moisturiser, our products tackle various common problems such as:
alopecia, post-partum hair loss (telogen effluvium), thinning, balding, scalp irritation, dandruff
& dryness.
Phenomenal hair for the phenomenal you lie within this robust blend & the first step is simply believing you deserve it.