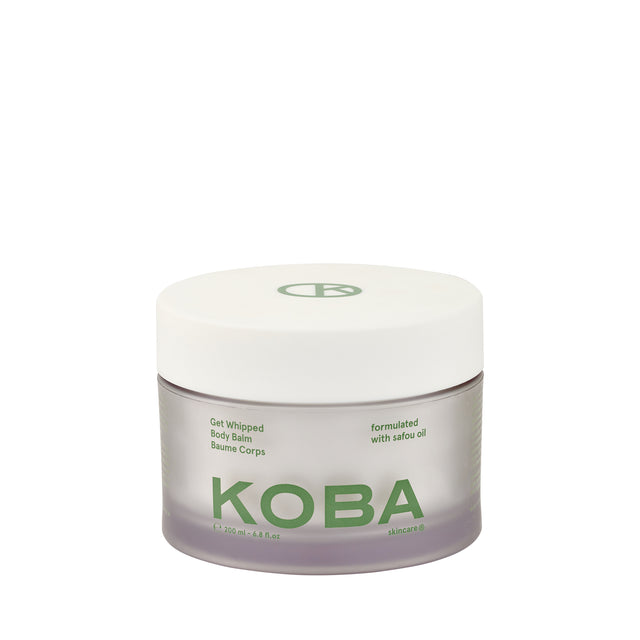 Get Whipped Body Balm

Easy Returns
FREE 30 DAY RETURNS
Delivery Information
Custom Orders Only: Due to the bespoke nature of our products it may take up to 3 business days to prepare your order for dispatch.
Estimated delivery after dispatch for UK orders is 5 -7 days.
International: We deliver world wide. To some countries the lead time might be a little longer.
For collection orders please pick up from our salon at: 16 Needham Road, London, W11 2RP.
A decadent, fast-absorbing body balm formulated with luxurious oils, nourishing butters, niacinamide and vitamin C to help your skin lock in moisture. Synergy of l-carnitine, phosphatidylcholine and caffeine work together conditioning the skin, increasing its moisture levels and supporting skin regeneration by breaking down fat and minimising the appearance of cellulite.
An indulgent, whipped and creamy texture melts in to transform your skin and deliver efficacious results. This non-greasy balm combines a blend of oil-replenishing ingredients suitable for all skin types, including sensitive skin. Working wonderfully to revive dry skin affected by exposure to water, cold and dry weather, harsh sun, and environmental stressors, Get Whipped imparts a flattering sheen and radiant finish. The skin's natural protective barrier is strengthened.
Get the feeling of long-lasting hydrated, comforted and supple skin that is smoother, softer and influenced with the delicate scent of sandalwood, vanilla and mimosa
Skin Type:
Dry / Very Dry Skin
Benefits:
Hydrates, Firms, Tones, Softens, Replenishes, Nourishes, Protects, Soothes, Transforms.
Ingredients

:
98 % Natural Origin Ingredients, Safou Oil, Shea Butter, Niacinamide, Synergy of L-Carnitine, Phosphatidylcholine, Caffeine, Argan Butter, Jojoba Butter, Olive Butter