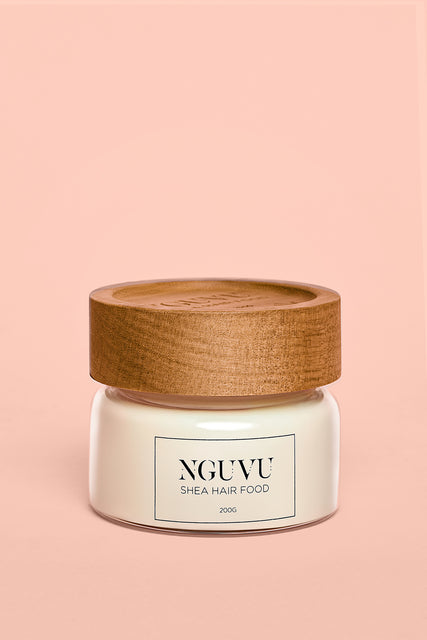 Nguvu Shea Hair Food

Easy Returns
FREE 30 DAY RETURNS
Delivery Information
Delivery information:
Estimated delivery after dispatch for UK orders is 5 -7 days.
International: We deliver world wide. To some countries the lead time might be a little longer.
For collection orders please pick up from our salon at: 16 Needham Road, London, W11 2RP.
Nguvu's rejuvenating hair food is the answer to all of your natural hair woes. Formulated to moisturize and nourish the scalp and hair strands. Includes: vitamin E, castor, and neem oils to penetrate and strengthen hair follicles, coconut oil for lustre and shine, and essential peppermint and lemongrass oils to stimulate the scalp.
NGUVU hair food will leave your hair and scalp rejuvenated and ready for any style.
100% natural, vegan-friendly, recyclable, handcrafted with love, Made in Ghana