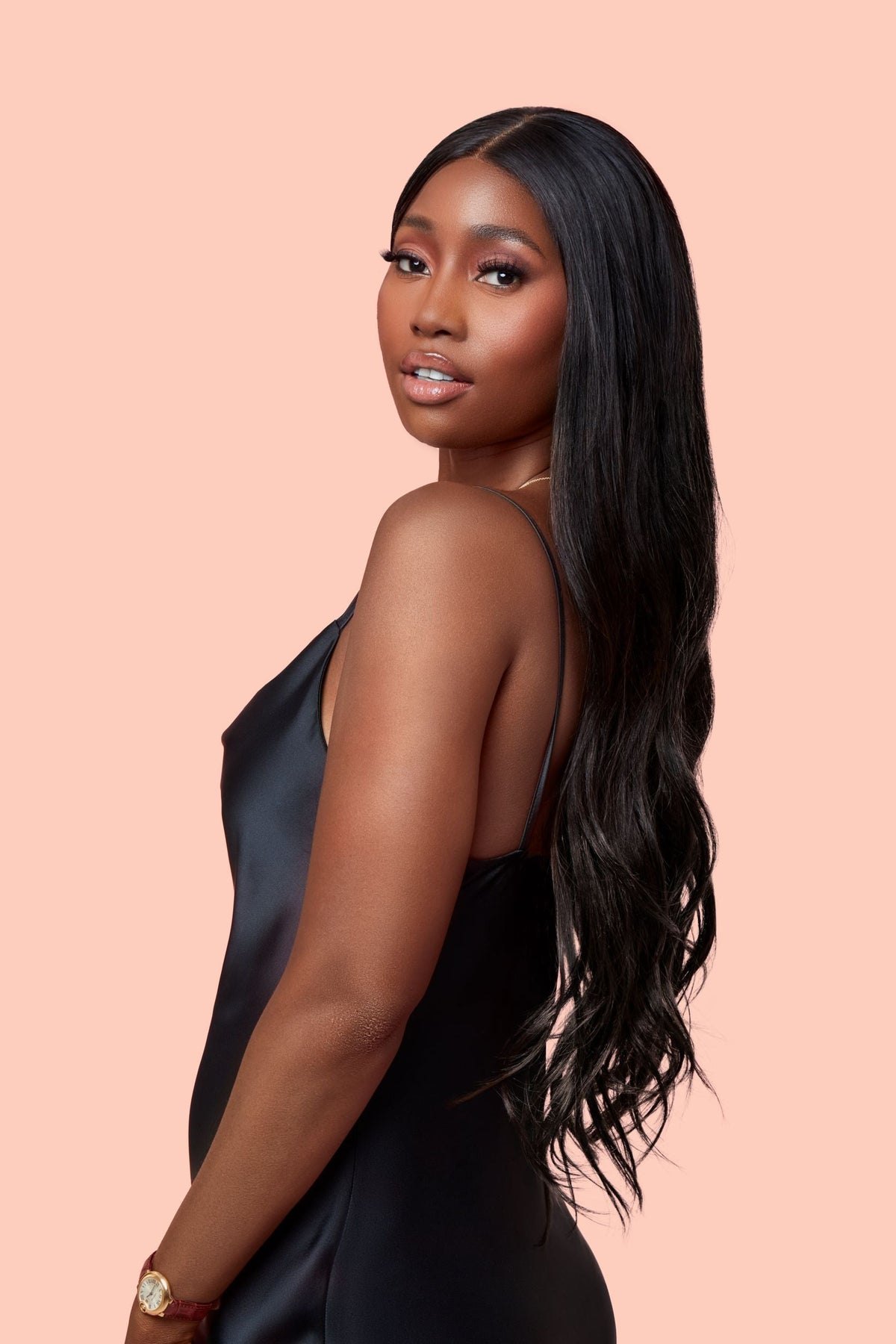 HOW TO NAIL AN EFFORTLESS MESSY BUN
The low bun is a hairstyle often mistakenly thought of as synonymous with twee librarians and severe school mistresses. If these looks float your boat, then all power to you. However, if you're looking to inject a little more chic into this classic up do, this week I'm sharing my tips on how to nail an effortless messy bun.
Forget springtime – for me, newness is epitomised by the month of September. If you have children you will be more than aware of the ominous back-to-school vibes lingering in the air, but if not, no doubt you'll be facing up to something far scarier: transitional dressing.
Bridging the gap between summer and autumn is no joke – and once you've mastered the art of layering, you'll need to ace this classic updo to get you through this month's unpredictable weather.
1. Super secure
Start off by combing your hair so that it is free of any knots. Take a wide elastic hair tie and thread your hair through it a couple of times, adjusting it until you're sporting a low chignon, leaving a decent amount of hair free.
2. What goes around comes around
Take the excess hair and wind it around the base of the bun as many times as necessary so that it covers the hair tie. Secure it in place by tucking the ends of your hair inside the hair tie so that they are not visible.
3. Get loose
At this stage, things are still in super-sleek mode and we need to loosen it up a bit. Spritz a layer of hairspray on the base of the chignon and use your fingers to gently pull apart some strands in the main section – giving you a gorgeous, effortless effect.
Bisous, Mimi